システム装着  (農業機械・トラクター)
 System Installation - Tractor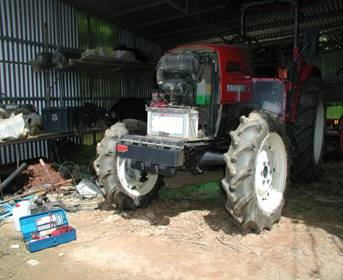 農業機械は、年間を通して使用期間が限られるものです。ディサルフェーターでサルフェーションの付着を予防すれば、来シーズンに入ってフル充電が可能です。

The agricultural machines work a part of season throught the year. That's why, the lead battery has a short life because of the sulfation. The battery desulfator should be installed on the battery all through the year. The battery is going to be charged fully next year.







スクーター、バイク

Go Back How to install

High Grove, Inc.

Copyright (C) High Grove, Inc. All Rights Reserved.